MapWelcome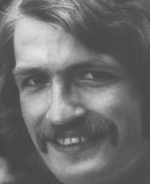 We believe the Bible, and would be described as Protestant, non-ecumenical, non-Anglican, non-Roman Catholic, non-Greek Orthodox, non-sacramentarian, and Trinitarian (these phrases appear in our historic Trust Deed). We receive no support from the state.
The church practices believers' baptism by affusion and receives into its membership those who have a credible profession of faith in Jesus Christ. We are non-charismatic. This may seem odd to some who think that an evangelical church must be charismatic, but the Church holds to those beliefs identified as evangelical long before the charismatic movement appeared on the scene.
150th Anniversary of the Chapel opening
For details and photos visit http://quintapress.macmate.me/Quinta_Church/150th_Anniversary.html
Dr Digby L. James (whose picture, above, was taken in 1973!)
Please join us at our meetings.
Meetings:
Sunday 11.00am in the Quinta Congregational Chapel and 6.30pm in homes.
The Quinta Congregational Chapel will be found in Bronygarth Road, Weston Rhyn, Oswestry, Shropshire, England, just before the entrance to the Quinta Conference Centre.
Usually on Thursdays 8.00pm (prayer meeting at variable locations)
The Chapel is a Registered Charity Number 1055639
The current Trustee of the building is the Evangelical Fellowship of Congregational Churches Trust Corporation Limited
The Church, as a church, is in UK law recognized as a charity but does not require to be registered (this will change in coming years and all churches will be required to register as charities). It is known technically as an "excepted charity". Details can be found at: http://www.charitycommission.gov.uk/registration/regreq.asp